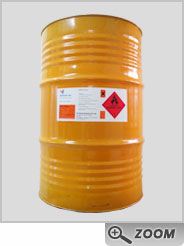 NDC – Black Bituminous Paint / Black Japan Paint
• Product Description
NDC Black Bituminous Paint is bitumen and solvent based coating which provides an excellent economical anti-corrosive and protective coating solution for Wide range of application. It provides a weather protective and waterproofing coat for Ferrous metal surfaces.

• Uses
Our Black Bituminous Paint has wide range of applications in common, as like building materials especially iron, steel, timber and concrete including: rainwater gutters and down pipes, manhole covers, corrugated sheets, fencing, storage tanks, water meter covers, etc.